Pregnancy & Pediatric Care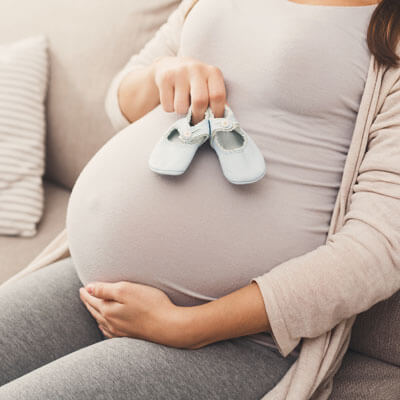 Expectant mothers can get the support and care they need at Kiger Steffes Chiropractic. Low back pain, sciatica and headaches are common symptoms associated with pregnancy. For close to 20 years, our providers have worked with expectant mothers to relieve these symptoms.
Enjoy the Benefits of Chiropractic
We receive referrals from midwives, OBGYNs and pediatricians to help co-manage their patients' healthcare needs. We also work closely with moms and babies after delivery for any spinal misalignments that may have occurred during birth. This can be particularly important if your birth involved interventions such as a vacuum or forceps which can tug on your baby's delicate spine.
Your adjustments with us are entirely safe and are performed on a table with a drop piece. Our moms love being able to lie on their belly safely, if only for a few minutes! Our chiropractors are trained to work on infants and always ensure that treatments are gentle and pain-free. Our young patients enjoy coming to our office and look forward to their adjustments.
Why Choose Pediatric Chiropractic?
Just like adults, children experience musculoskeletal complaints. We work with many area pediatricians and obstetricians who have seen their patients benefit from chiropractic care. Headaches, back pain, postural concerns, knee and ankle problems, scoliosis and sports injuries are all common conditions and complaints we treat. Many local athletes and students have used chiropractic care as part of their concussion healing process.
Our office staff and care providers strive to create a warm, welcoming and stress-free environment for all of our patients.
FAQ
How often should an expectant mother come in?
The frequency of your visits will depend on your unique symptoms. Often times, we'll see moms once or twice a month throughout pregnancy.
Do you offer exercise recommendations to pregnant women?
Yes! If you're interested in learning about pre-natal exercises, we'll talk to you about some stretching and light exercise that can help prepare you for birth.
How should I prepare for my child's first visit?
No preparation needed! We love working with kids and will walk them through the process as we go. If your child is over 2 years of age, we'll take their height, weight and blood pressure. Then we'll go to an exam room for testing and an adjustment. We do our best to make sure your child is comfortable and has a great experience.
How many visits will my child need?
The frequency of visits and duration of your child's care plan is dependent on their individual challenge and situation.
Contact Us Today!
With five practitioners on staff, we make every attempt to get you in as soon as possible. Contact us today to get started!
CONTACT US »
---
Pregnancy and Pediatric Chiropractor Appleton WI | (920) 757-1600