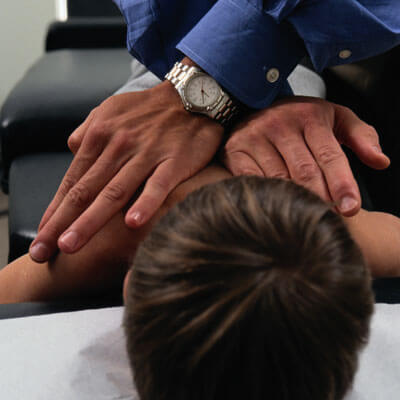 Chiropractic Care
Chiropractic care looks at the structure of your body. We focus on making a positive effect on the nerves of your body by adjusting the spine. If you have areas of tension, knots, aches or pains, it may be due to a misalignment in your spine. These misalignments, called subluxations, can mean that the nerves of your body are pinched or unable to operate as they should.
As chiropractors, we realign your spine to remove any pressure that is on the nerves. As a result, your body can function at its optimum levels.
How We Can Help
The most common conditions we treat include:
Neck pain
Headaches
Mid-back pain
Rib pain
Sports injuries
Foot pain & Plantar Fasciitis
Low back pain
Sciatica
Disc problems
Pregnancy
Pediatric care
Ankle sprains
Our chiropractors primarily use hands-on methods to adjust you, including Diversified and Gonstead. We're also trained to use the Activator®, which is an instrument that works well for people who need a lighter force method. We may use multiple techniques in a single adjustment.
Rest assured that we look at each person as an individual and create a unique treatment plan to best suit your needs. We'll work with you to find the most effective treatment options that you're most comfortable with before getting started.
Adding Active Therapy to Your Plan
As soon as you're able to participate in an active therapy plan, we'll add it to your care. This therapy includes stretching and rehabilitative exercises. We also offer hot and cold laser treatments, electric muscle stimulation, ultrasounds and segmental traction beds. By using these therapies, we can address any muscular issues you're experiencing.
Schedule Your Appointment
At Kiger Steffes Chiropractic we're preferred providers for most insurance companies including Medicare and Medicaid. We also accept patients under workers comp and personal injury cases. Discover the benefits of chiropractic. Contact us today!
CONTACT US »
---
Chiropractic Care Appleton | (920) 757-1600