Nutritional Supplements at Kiger Steffes Chiropractic
Support Your Health With Whole Food-Based Supplements
Standard Process nutritional supplements are a great way to improve your health. They are made with high-quality ingredients and are backed by extensive research. The supplements are designed to support your body's natural functions and help you achieve your health goals.
Featured Products by Health Interest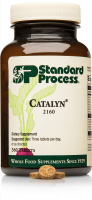 Standard Process Catalyn® supplements are beneficial because they provide a blend of vitamins, minerals, and other nutrients that are essential for optimal health. Catalyn® supplements also contain antioxidants, which help to protect the body from damage caused by harmful molecules called free radicals. Additionally, Catalyn® supplements may help to support the body's natural detoxification processes.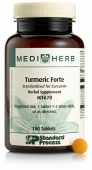 Turmeric Forte is a dietary supplement made by Standard Process that is designed to improve joint health and reduce inflammation. The main ingredients in Turmeric Forte are turmeric and ginger, which have both been shown to have anti-inflammatory properties.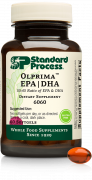 Standard Process Olprima™ EPA|DHA supplements offer a number of potential benefits, including promoting heart health. The omega-3 fatty acids found in EPA and DHA can help promote heart health by supporting healthy cholesterol levels and preventing dangerous blood clots. Additionally, DHA is beneficial for overall brain health.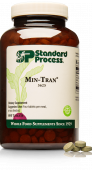 Standard Process Min-Tran® supplements have been shown to provide a number of emotional benefits. For example, they can help to improve mood, reduce stress levels, and promote feelings of calm and well-being. This is due, in part, to the fact that they contain a variety of essential nutrients that are necessary for optimal mental health. Some of these nutrients include omega-3 fatty acids, B vitamins, and minerals like zinc and magnesium.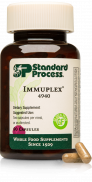 Standard Process Immuplex® supplements are beneficial because they help the body to better respond to immune system challenges. The formula in Immuplex® supports optimal immune system function and helps to maintain a healthy balance of cells in the body. This can be beneficial for those who frequently experience immune system challenges, such as during the winter season.
Do You Have Questions? We Would Love to Help!
---
Nutritional Supplements in Appleton WI | (920) 757-1600